Hi everyone,
After I reinstall my operating system today, I tried to install and launch KeePass and Kee as usual. However, after I install Kee in Chrome, It didn't show the authorization page as it should be. As a result, I can't connect to the KeePass database. How can I fix this?
Both Kee and KeePass are the latest version.
The plugin KeePassRPC is installed
I'm using Windows 10 1709
Thanks in advance!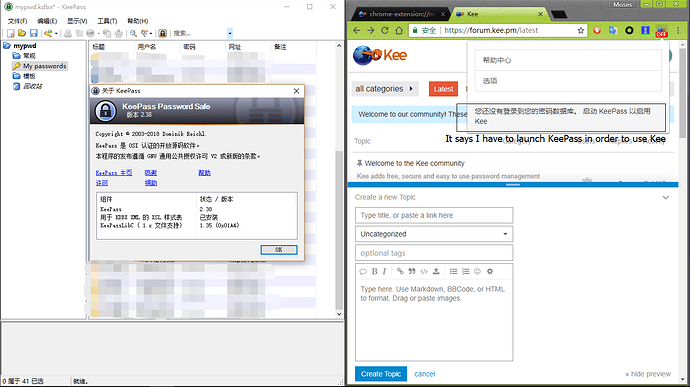 P.S. I've tried reinstall KeePass & Kee, but it still doesn't work.
How do I solve
I'm using Proxy SwitchOmega in chrome as well and I turned on system proxy option in Proxy SwitchOmega. This caused Kee fail to connect to KeePass database, after I turn off system proxy option. Everything works fluently!
Anyway, I want to say a big THANKS to the contributor of Kee!