I don't see any search results for "Twitter" here or on github.
The Kee icon doesn't show up in the field. And if you click the addon icon, no login shows up either: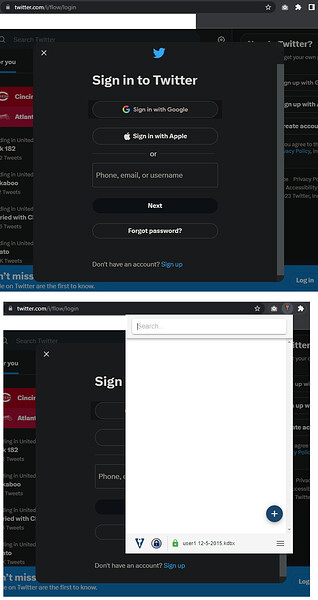 If you type in "twitter" in that menu and click on an entry the page reloads without doing anything.