So far so good, and I really enjoy using the Kee browser extension with Keepass. Right now I'm using mostly Enpass.io but the autofill + autosubmit never seems to work and that's what I really want.
Thanks for making this chrome browser extension!
Feedback
no option for browser extension to "hide / remove icon" in the input fields - maybe add an option in the Advanced area of browser extension options…
password generator seems weak (CTRL + Shift + 4). why does it only seem to generate just numbers and letters? can we make it generate symbols too? sometimes websites force symbols and that would make this browser extension password generator not very useful. please add a bullet option to generate 8 to 12 password.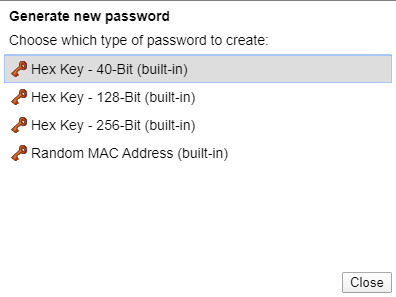 very hard to "find keyboard" shortcuts - I had to goto chrome://extensions/shortcuts in browser window. maybe you can add / update the browser options and provide a hint.
---
Everything else seemed pretty good. Not gonna lie though, I did checkout that one browser extension by KeePassXC-Browser and it had some great options. Perhaps you can download that addon and see if you can migrate / copy some features… or even find inspiration.