Hi,
I'm asking out of curiosity: I'm using Kee on several Firefox installations. My question refers to
"Home installation": FF 59.0.2-64b with Kee 2.3.19.1
"Office Installation": FF 59.0.2-64b with Kee 2.3.19.1
… all in German. On both machines Kee is installed an the "more"-Link inside the add-on list leads to the (identical) Kee versions of 2.3.19.1 but (not identical) descriptions pages.
Office version: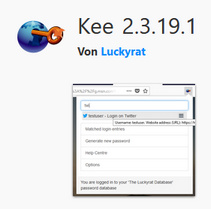 […]

vs. Home Version: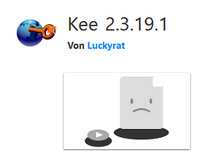 […]

See - identical Kee versions, but different logos, different last-updated dates, different homepage info and different ratings.
Why is that? Does that mean anything?
Tnx
Philipp