The problem is simple:
I have a url that have multiple logins and they were setup to be filled automatically with login 1 and ignore the rest. Ofc when needed I could select other logins from the list.
This behavior worked OK until latest updates of kee firefox extension and keepassrpc.
Notes:
Kee is latest version 3.5
KeepassRPC is latest version downloaded today 1.13
Kee already have this set:
Filling entries
Automatic
When Kee chooses a matching login for a standard form, Kee should: Fill in the form
Take this automatic action even when multiple matching entries are found: checked on
Login 1 looks like in the image bellow.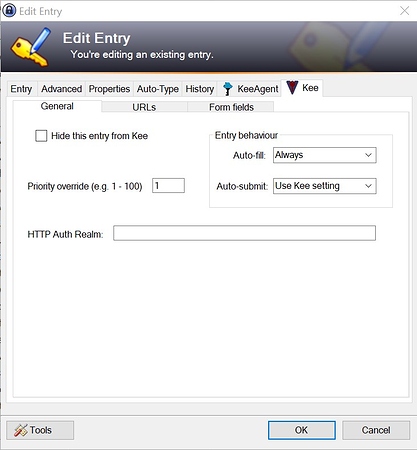 Login 2 looks like in the image bellow.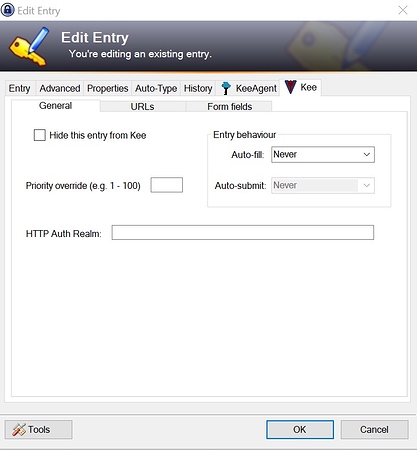 The final result looks like this:


The final result should have login 1 filled already.
Thanks in advance,
Best regards Ciprian