Hey everyone,
I got a strange bug with facebook.
I created an KeePass entry for facebook.
The problem is, that the autosubmit only works correctly on the page "www.facebook.com/login.php" [1] but not on "www.facebook.com" [2].
Even if Kee types the correct pass and username into the fields on [2] it has a strange problem with submitting. The problem is, that the mouse cursor is somehow set into the first field, that belongs to the registering process.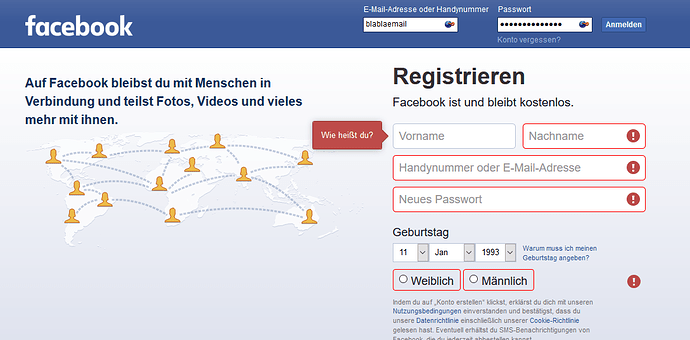 When the "[Enter]" type is executed it is still in that field, and [Enter] doesn't do anything.
On the other page [1] everything works fine!
Can you please tell or help me? Has anyone the same problem?
Thank you
Dan